Latest Single Storey House Homestay's | Page 69
Find The Latest Homestay For Single Storey House | Page 69
Asia Homestay :
Bersebelahan Dengan Kedai Mamak, Kedai Servis Kenderaan, Dobi, Kedai Gunting Rambut, Kedai Runcit Dan Klinik. Hanya 5 Minit Dari Giant Superstore Dan 10 Minit Dari Lost World Of Tambun, Aeon Kinta City Dan Tesco. --> Book This Homestay !
By : Amanina, Zulkefli ( Jul 25, 2016 )
Category : Single Storey House Homestay
Country : Homestay Malaysia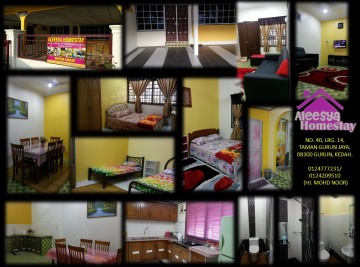 Asia Homestay :
2 Houses Available For Rent And Price Is Per Unit. Both Houses R Connectable Through Living Room..price For 1 House Is Rm 100 Or For 2 Houses Are Only Rm 180. Each House Consist Of 1 Living Room,1 Bedroom And 1 Bathroom. --> Book This Homestay !
By : Hanis, Hamidi ( Jul 24, 2016 )
Category : Single Storey House Homestay
Country : Homestay Malaysia